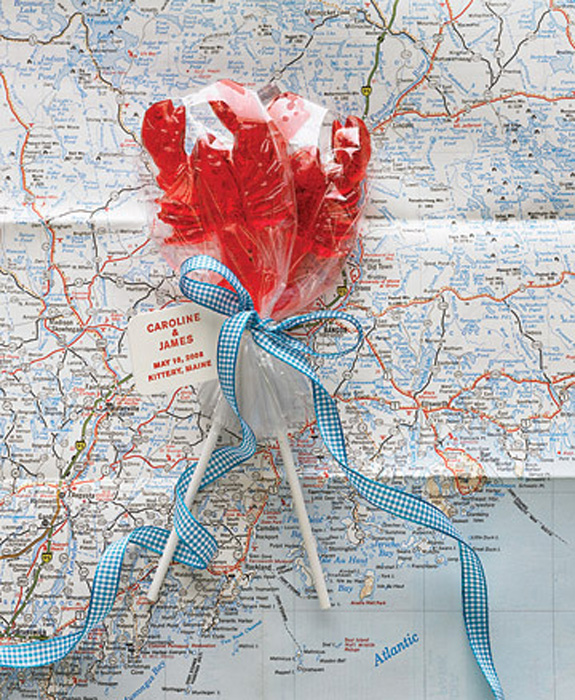 Wedding favors are a kind gift from a host to guests to let them know their attendance is appreciated, and with a little creativity and originality they can be a personalized, thoughtful gesture that won't soon be forgotten. I love seeing creative favors that tie into the theme and wedding location and say a little something about the bride and groom. Take a look at a few favors that do just that.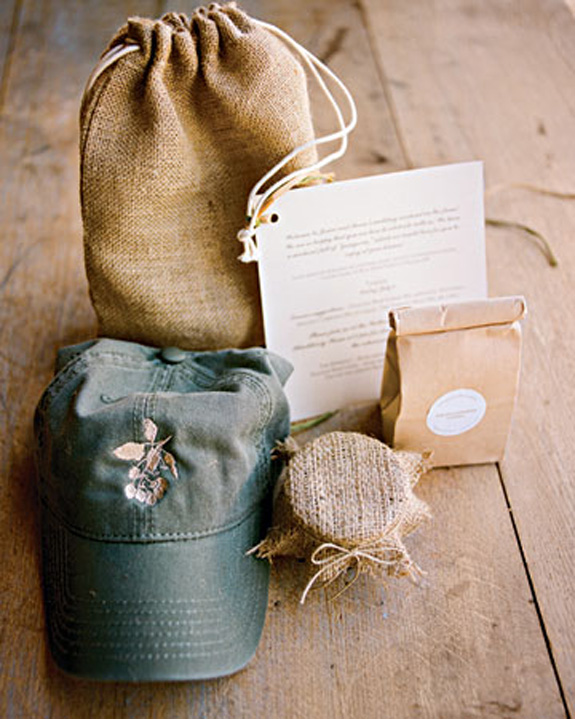 A baseball cap, a jar of the bride's blackberry-thyme jam, and coffee from the groom's hometown were given to guests at the couple's Blackberry Farm wedding. Love every item.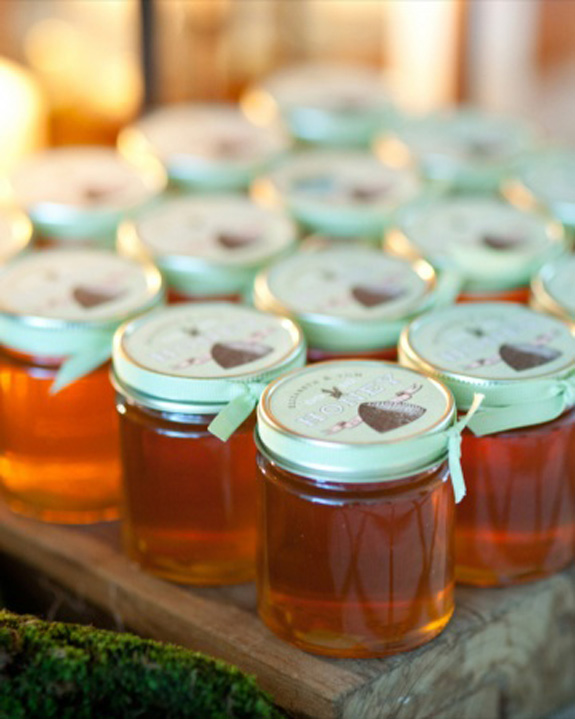 Homemade apple butter and local honey were given to guests at a New York farmhouse wedding. So sweet!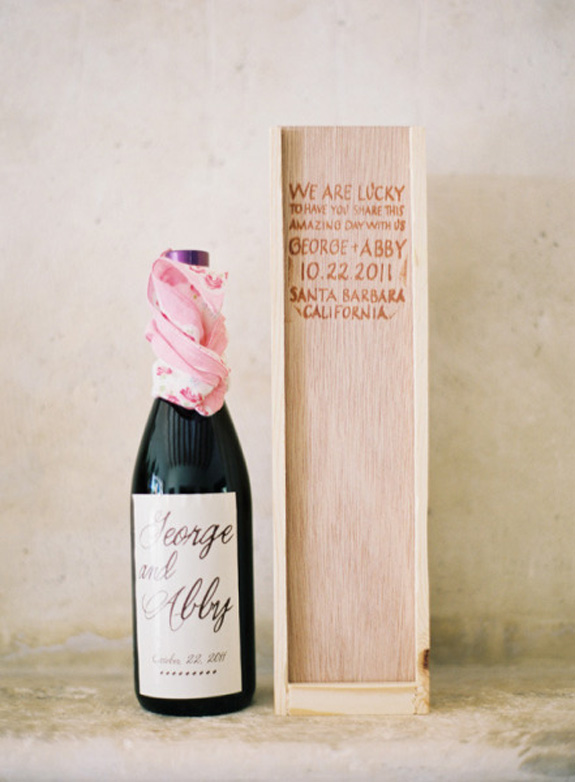 Custom labeled wine bottles and hankies were one couple's gift to guests at a backyard wedding. Adore!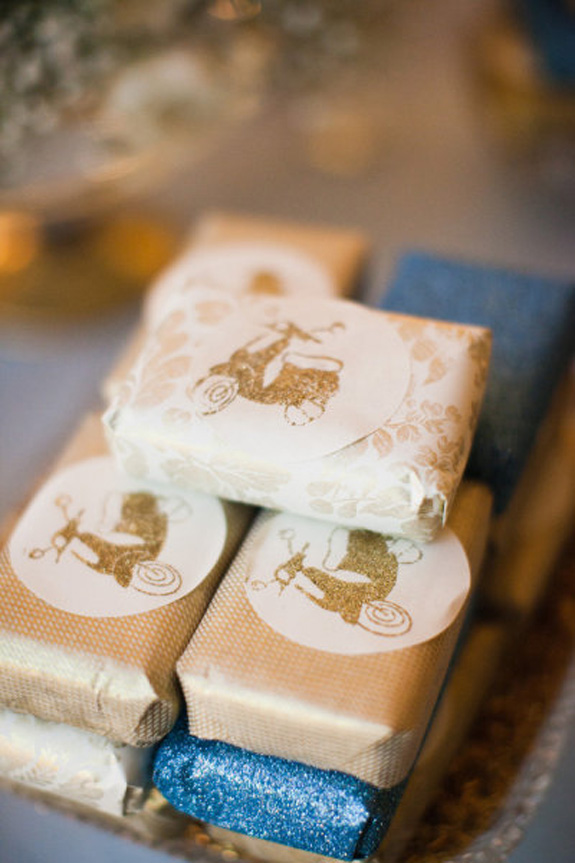 Handmade soaps wrapped up pretty by the bride, a bath shop owner. And how cute are those moped stickers?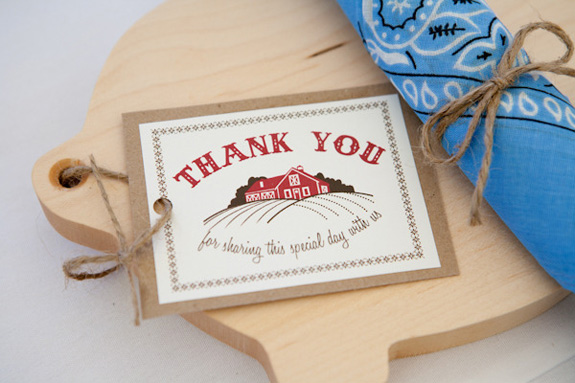 Pig-shaped cutting boards – a fitting takeaway for a Connecticut affair that included a pig roast!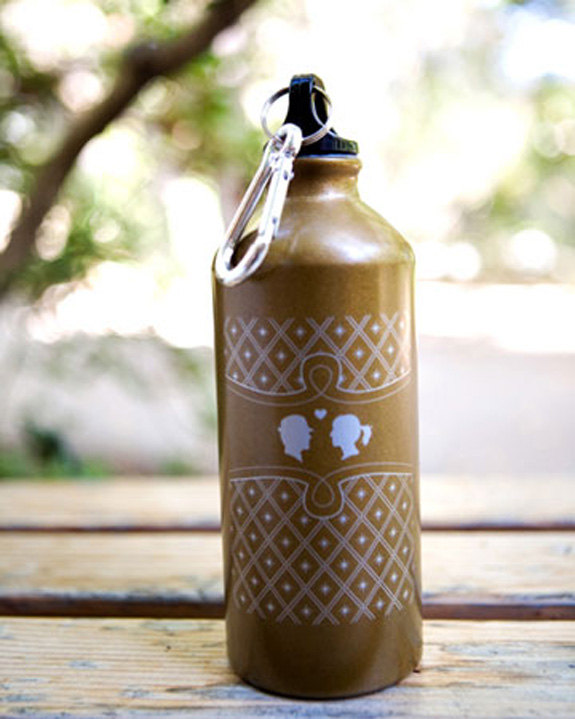 Cool idea! Guests were given aluminum water bottles customized with the couple's silhouettes and filled with water to keep them hydrated on a surprise Wedding Day bike ride from the church to the park for a picnic. How fun?!
What wedding favors have you seen that you absolutely loved? What favors did you surprise guests with or are you planning to surprise guests with at your wedding? I would love for you to share!
*Images: lobster lollipops, Blackberry Farm favors, apple butter and honey, wine bottle, bath soaps, pig-shaped cutting boards, water bottle