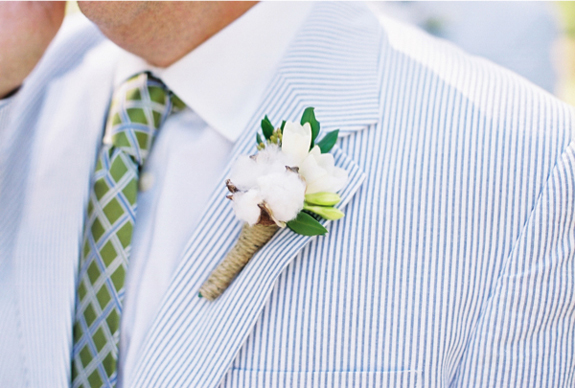 One of the things I love about springtime in the south is the sudden emergence of seersucker – that thin, puckered and often striped, cotton fabric. Dating back to 18th century India, seersucker eventually made its way to the United States (by way of the British) and has become a beloved staple for the southern gentleman and lady during spring and summer months for its light and airy comfort and style.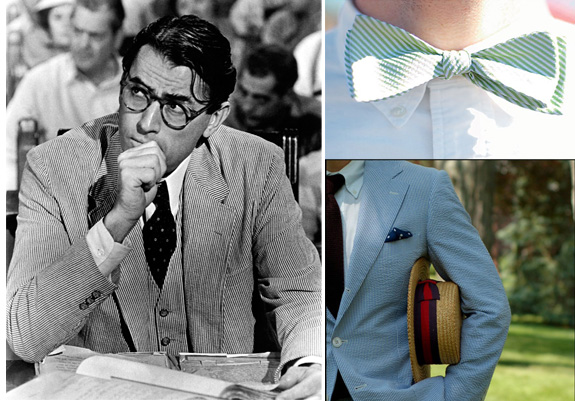 New Orleans tailor Joseph Haspel introduced the first seersucker suit in 1907 as "wash and wear" that was easy to clean and maintain and ideal for hot Louisiana months. Seersucker fashion was quickly embraced by business professionals, senators, and young college men, first as a practical way to stay cool in the days before air conditioning and later as a debonair symbol of status. Gregory Peck, perhaps, best affirmed the look of the southern businessman when he donned a seersucker suit as southern lawyer, Atticus Finch in To Kill A Mockingbird; and seersucker was the fabric of choice for summer service uniforms by the first female United States marines. *Be sure to click on the uniform link for a photo.
Seersucker's breathable fabric makes it ideally fitting for hot and humid weather known all too well in the southern states, and its popular design now graces the scenes of warmer weather weddings and parties, which I absolutely love! What better way to add instant charm and timeless style to your soirée (while keeping cool the entire time)?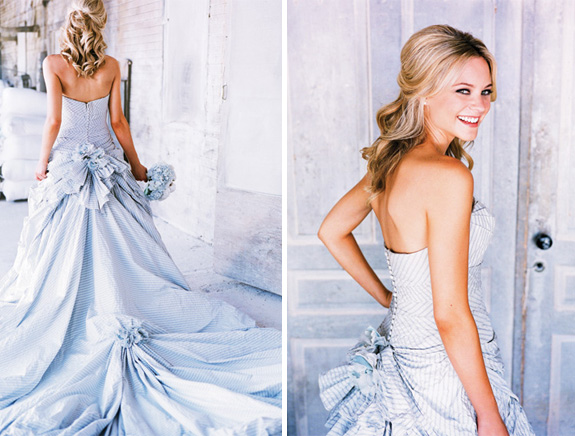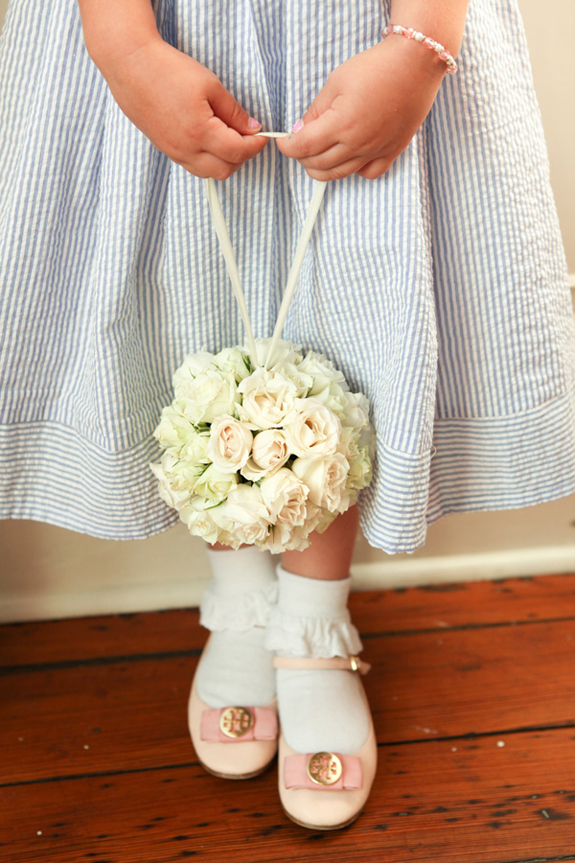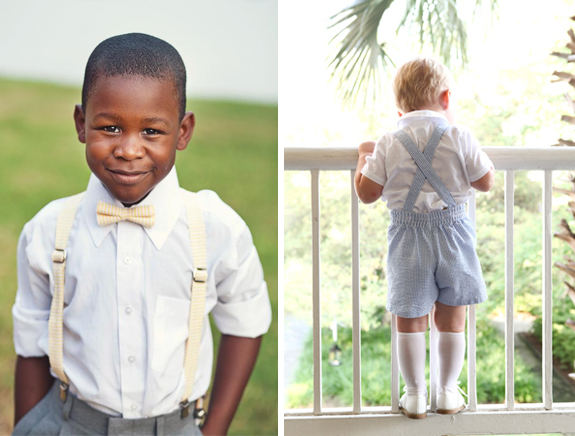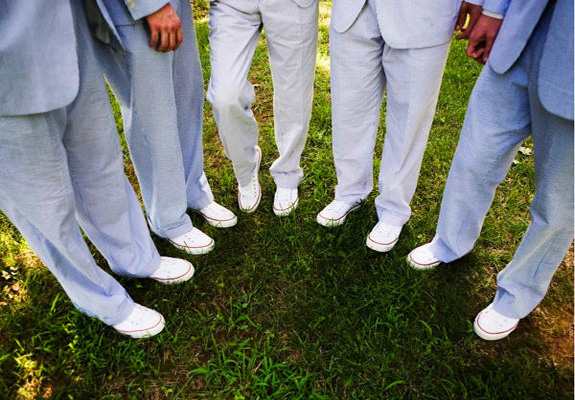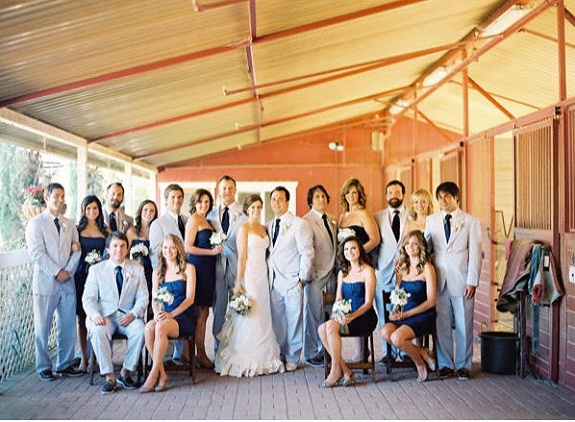 In addition to seersucker fashion, has been the introduction of seersucker into non-wear design details for weddings and parties. Here are some of my favorite takes on incorporating seersucker into a special event.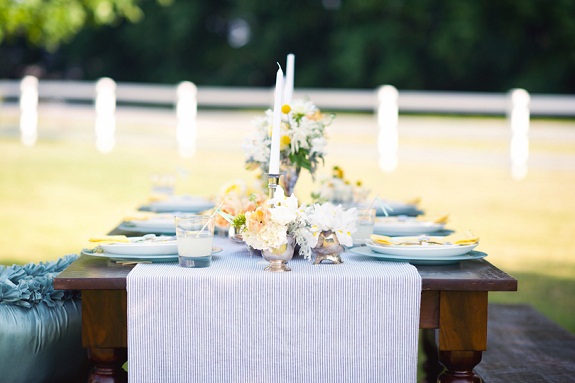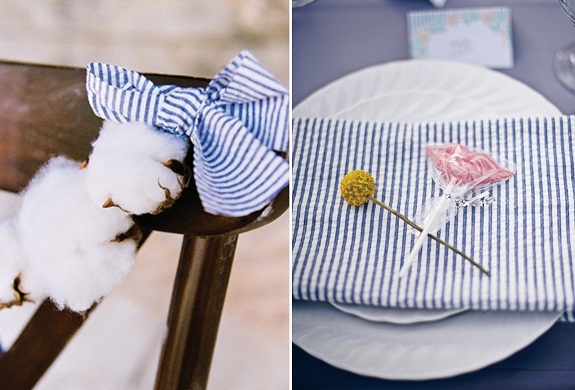 What are your thoughts on seersucker? Love it? Hate it? Wear it? How would you (or did you) make it a part of your fête?

*Photo Credits: jacket, Gregory Peck, bowtie, jacket and hat, bridal dress, flower girl, boy in suspenders, boy in shortalls, pant bottoms, wedding party, escort cards, mason jars, flags, table runner , chair swag, place setting