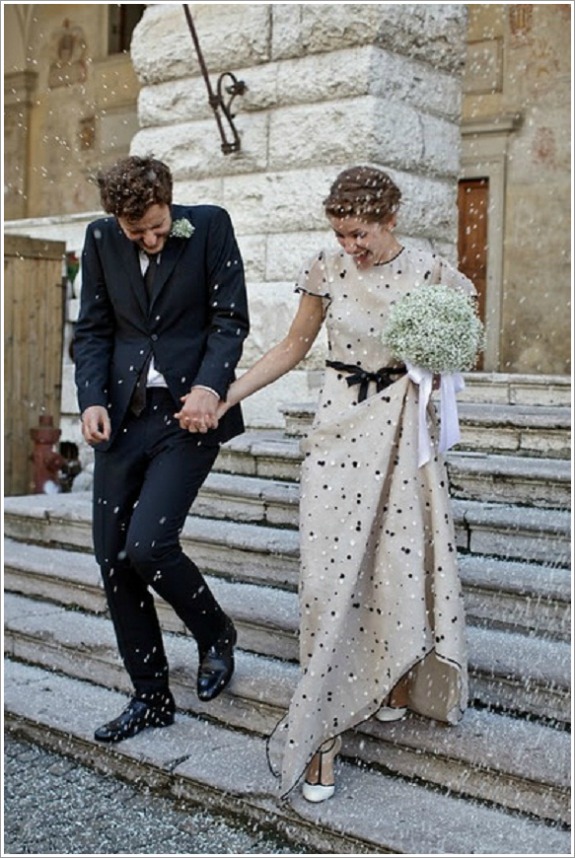 Good morning, y'all! I am so excited it's Friday. My sister will be spending the extended weekend with me, and we are going to see one of our Disney favorites, Beauty and the Beast in 3-D! I'm sure we'll also take time for a little shopping and girlish fun (and of course, some Chick-fil-A). What do you have planned for the weekend? Anyone planning to watch the Miss America Pageant or some of the NFL playoff games? I will be cheering on the Saints!
Hope the weekend is an absolute blast, and enjoy my favorite links from the week!
The bride wore Valentino. (I am smitten with this dress!)
A sweet video Save the Date from Gunther Gheeraert.
Pretty DIY for a Giant Paper Rose. How fun would it be to incorporate some of these into your special occasion?
Loving every detail of this English Pub Party.
Cute postcard for your Valentine.
Wouldn't mind receiving a delivery of these on Valentine's Day.
Get the party started with this Birthday in a Box.
The teeniest, tiniest sheet cake (love this clever idea!).
Did you catch yesterday's Charming Find?
*Photo: Bayly & Moore via A Cup of Jo