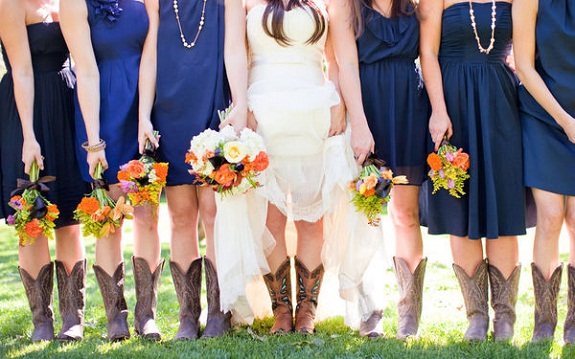 Good morning, y'all! Another Friday has arrived, and I've got a feeling it's going to be a great day. Today is Go Texan Day! We're readying to kick off the Houston Livestock Show and Rodeo and are celebrating Texas pride. So in honor of today, I am wearing a dress and donning my fancy cowboy boots. Yeehaw! I will admit though, while I have lived in Texas for five years, I have yet to make it to a Rodeo. This year, however, I will finally be attending and am uber excited! Have you been before? If you have, how was your experience? Any tips or advice to offer? Wishing everyone a gorgeous weekend, and enjoy my fave links from the week!
A charming, Southern 1st Birthday Party.
Sweet + festive, and just in time for St. Patrick's Day.
Why didn't I think of this?!
Maple Mustard Buttermilk Crusted Chicken Tenders – what a mouthful?! YUM!
Three new lucky charms for a St. Patrick's Day celebration.
For the Southern gentleman…how to tie a bow tie.
Neon rocks!
This vintage inspired backyard wedding is dripping with gorgeous details. You will swoon!
*Photo: Style Me Pretty