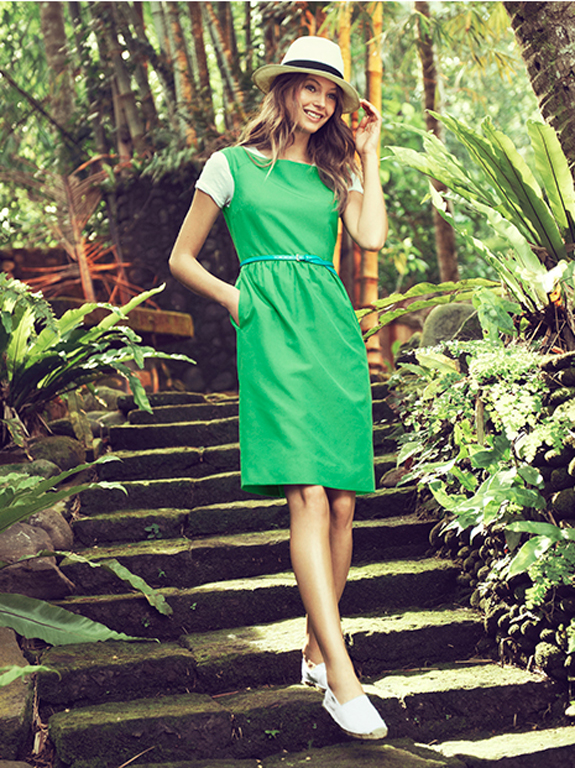 Y'all, it's going to be a great weekend; I just know it. Tomorrow, my friend Brittany will be hosting a Park Lane Jewelry party for the girls, which is sure to be fun. Then I'm off to pick up my new car – a Honda CR-V! It's been a long time coming, and I am beyond excited. Currently, I drive a 2000 Chevy Malibu, a gift to me from my maw-maw who diligently saved her money to bestow such a blessing. I have so many memories with this car and it has been a special part of my life, but I have taken it as far as I can go with it. I have kept it as long as I could (12 years!). Honestly, I'm a bit sad to say goodbye, but I'm ready (and I know it's time) to be driving a new, dependable vehicle again. God is good, y'all! He has provided the means to make this possible, and I am so incredibly thankful. Wishing you a wonderful weekend ahead!
Panama, anyone?
Hanging out with gymnast and Olympic silver medalist Alicia Sacramone.
So making this baked polenta.
L-O-V-E Catherine's style!
Summer crush.
These guys are "adorkable!"
Breakfast with Kate.
So much joy in this Brooklyn Winery wedding, and I cannot get over how beautiful and overjoyed the bride is.
Emily's new kitchen is gorgeous!