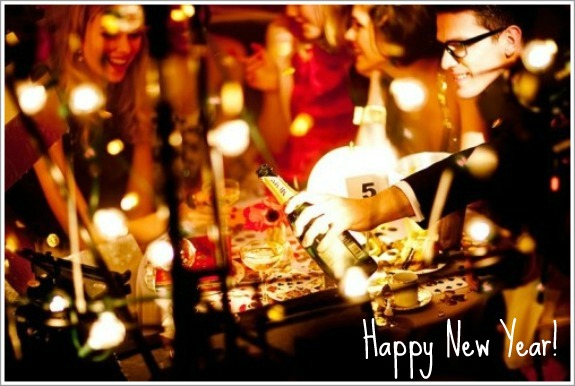 Happy Friday, loves! After nearly a week-long holiday in New Orleans, I am back in Texas and am thrilled and ready to ring in the new year! I love the glitz and glam of the New Year's festivities – dazzling dresses, bright lips, glittered clutches and nails, killer heels, and of course, a little bubbly, and while I am sure to incorporate a few of the above mentioned into my own NYE, I usually opt for a more laid back affair with close friends and family, tasty appetizers, confetti and sparklers. And I am sure to watch the annual Times Square Ball Drop in NYC!
To kick off the fun of New Year's Eve and celebrate a new beginning (hooray for 2012!), this week's favorites features New Year's inspiration.
Wishing each of you a sparkly and champagne-filled weekend, and enjoy my favorite (New Year's) links from the week!
Cheers!
P.S. How are you planning to celebrate the New Year?
The perfect dress for New Year's.
Would you dare to go bold with dual-hued lips for the holiday?
A New Year's party in a box? I like it.
Get your space festive with fun party accents – like these DIY disco balls.
Celebrate with some Champagne Mousse…
Or how about Champagne Cupcakes?!
Love the idea of a sequin photobooth.
Tinsel swizzle sticks for those holiday cocktails.
Thinking this easy DIY would be a great gift for the holiday hostess.
Hang garland like this, this or this.
Don't forget your party hat!