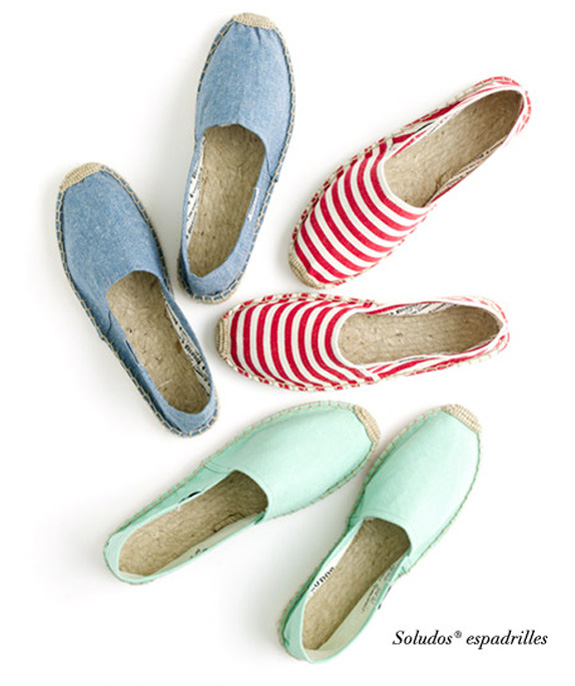 Have y'all seen the espadrilles that are popping up this season? So many modern twists on the classic, Spanish shoe, but I've got my eyes set on the new Soludos® espadrilles at J.Crew this season…Love them! A close second would be the fun styles at Gap and Target, but note: several Target styles are on backorder.
I am a fan of classic, timeless pieces. When trends pass, the classics remain, and so it is with espadrilles.
Espadrilles originated in the Pyrenees cities of Occitania and Catalonia in the 14th century. Their defining characteristic is a jute sole, naturally white in color and eco-friendly. Traditionally, the upper part of the shoe is canvas or cotton.
Once peasant footwear, espadrilles became a fashion favorite in the United States in the 1940's, embraced by such Hollywood screen favorites as Lauren Bacall, Audrey Hepburn, and Grace Kelly.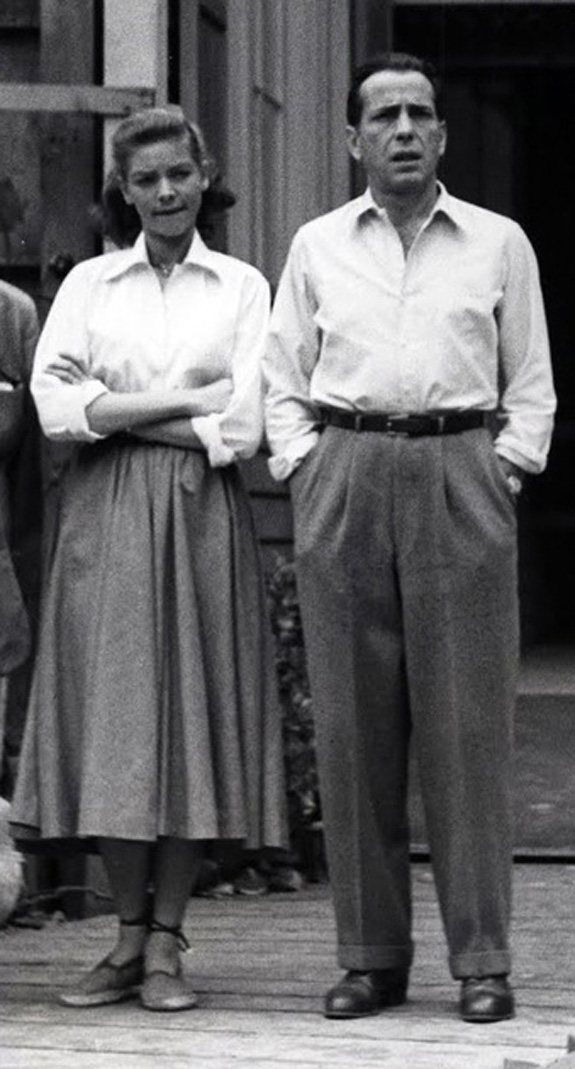 You may know that Lauren Bacall wore a strappy pair in the 1948 classic crime film Key Largo or that Grace Kelly wore a bright red pair in the opening scenes of the 1956 classic, High Society (which is where I most recently admired their stylish simplicity).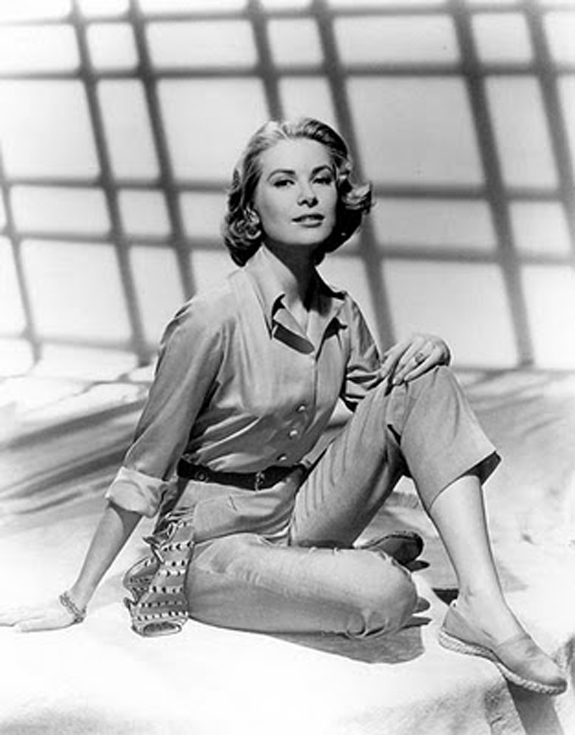 Today, with their easy elegance and lightweight design, espadrilles are a summer staple and the ideal summer shoe (and a pretty pick for spring too). Perfect for picnics, boat rides, casual outings, and outdoor gatherings. Versatile too as they can be paired with shorts, capris, a dress, or skirt. And with so many modern espadrille styles to choose from – flat, wedged or platform; open or closed toe; slip-ons or tie around the ankle – you can bet there's an espadrille for you. The only question is how and where will you wear them?! Do tell!
*Photo Credit: espadrilles, Lauren Bacall via Google, Grace Kelly