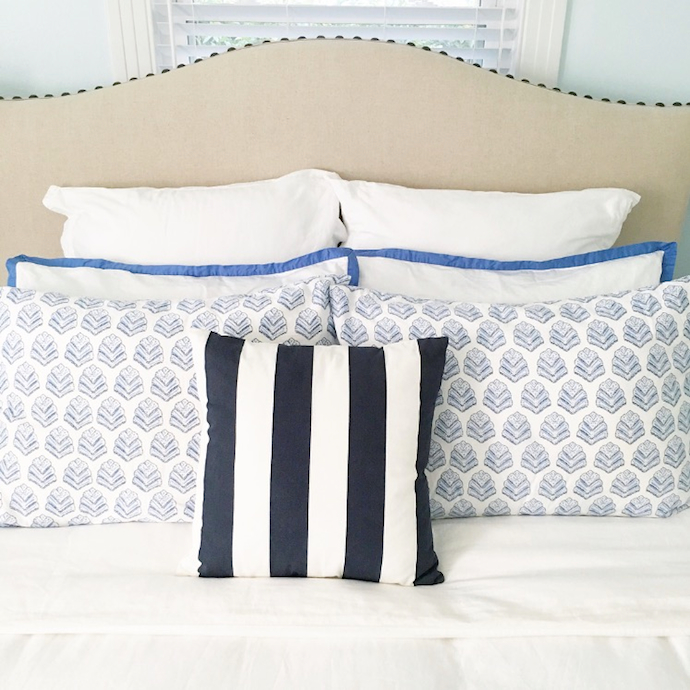 Hi, everyone! The last couple weeks have been full but so productive and good. There are a few things that I am loving lately and thought I'd share with you. Let me know of any favorites you have lately in the comments below!
First up are new sheets and shams from Serena & Lily. I was shopping for sheets for a while and fell in love with these. I love the blue and white design, and am so glad that they are also super comfy! The shams are clean and simple with just the right pop of color. Very happy with these. A little more money, but I waited to purchase during a sale; and knowing you spend about one-third of your day in bed, you can't put a price on quality and comfort for a good night's sleep.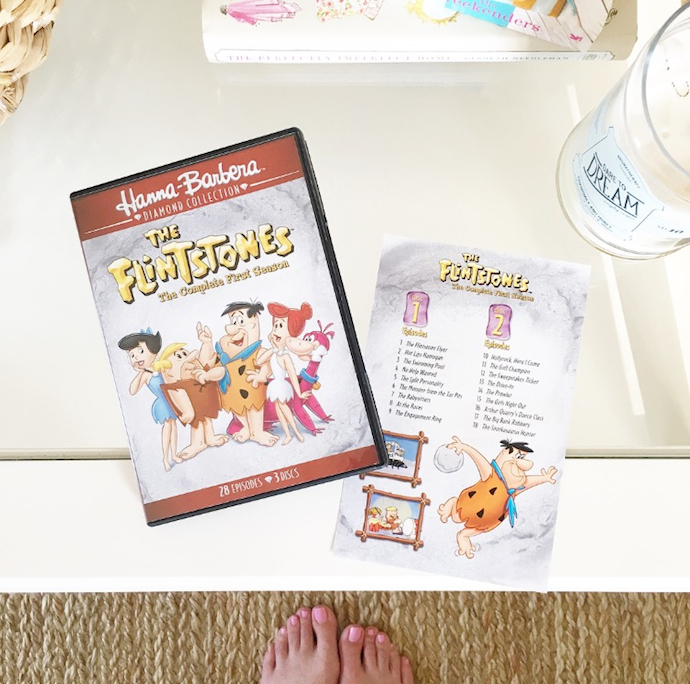 Next up is the complete first season of The Flintstones. Hanna-Barbera cartoons were some of my favorite as a kid, so this was absolutely a buy spurred on by nostalgia. I've been watching episodes when I just want to turn my mind off and relax, and it's been nice. Still fun to watch, too! Found at Target but also available at Wal-Mart.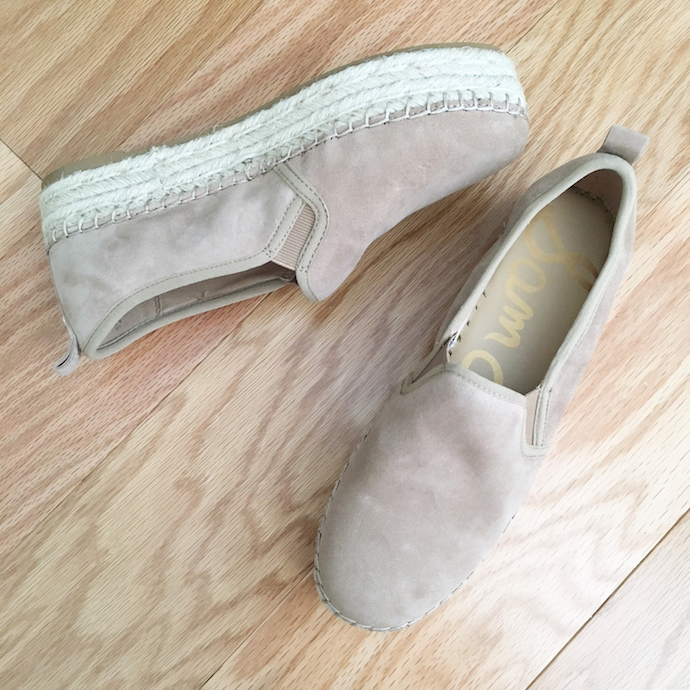 Finally, are these espadrilles by Sam Edelman. Purchased on sale a couple weeks ago at Nordstrom thinking they'd be great for fall. They are super comfy, and I love this neutral color. They pair well with just about anything! The color is oatmeal suede and have since sold out at Nordstrom but are still available here.
I'd love to hear about any favorites that you have! Happy Monday!