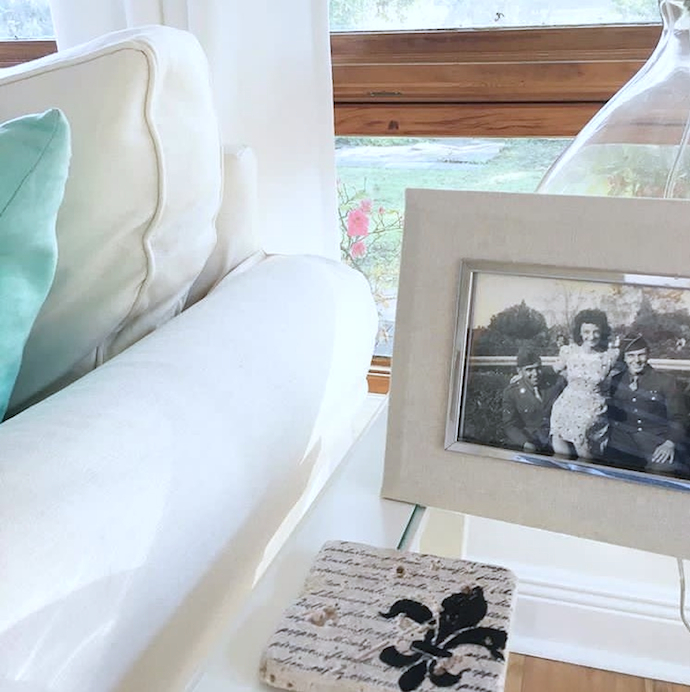 Hi, friends! I'd like to introduce you to the first post of the all-new Saturday Series. My Saturday Series will feature updates and highlights on what's new and current from life and at home, and everything in between. I'll get a little more personal here and hope that you'll feel welcome to join in on the conversation, too.
Let's talk!
Summer. Lately I can hear the neighborhood kids two doors down having fun in the pool. Their voices carry over, and it's a nice, comforting reminder of what summer is all about. Lazy, crazy days with friends. Bike rides. Playing tag. Sleepovers. S'mores. Pool parties. Kids should get to enjoy the simple things in life as much as possible, and while they still have the freedom and time to do so. I can't wait to have my own kids enjoying the same moments in life (and re-live all the fun with them!).
I'm hooked on an old – but new to me – series on Netflix, Hart of Dixie. I cannot get enough of the small-town fun and drama. It reminds me of everything I love about the south: tradition, close-knit communities and neighbors, charming towns and history, good food, familiar places, and… Burt Reynolds? Hart of Dixie is my latest obsession.
Bedroom Makeover. This is a goal I've set, and I'm determined to pay for the update without adding debt to my name. It requires me to set aside a little bit of money each month (which means I'm constantly budgeting, balancing my checkbook, and allotting funds), but I'm doing it and have felt such a great sense of pride and accomplishment for staying the course. New paint, nightstands, quality (cozy) linens, and a couple decor pieces are all part of the project, so this is a worthwhile pursuit for me.
We celebrated my brother's birthday in June. Just a small get-together with close friends and family, but such a treat. I was so excited to give him this ukelele! My brother is a musician, and I thought this would be a fun pastime for summer and beyond. Sure enough, he loved it!
Fourth of July is just days away, and it is one of my favorite holidays. I love the pomp and flare and fireworks and patriotism of it all. I love getting dressed in my best red, white, and blue; and I look forward to savoring a few American classics – a hot dog or hamburger, Lays potato chips, sliced watermelon, and an ice-cold Coca Cola (please, and thank you!). It's an all-around great day to celebrate the freedom we are so privileged to have in America.
On a final note are these words that a friend shared this week:
"Never is a woman so fulfilled as when she chooses to underwhelm her schedule, so she can let God overwhelm her soul." – Lysa Terkeurst