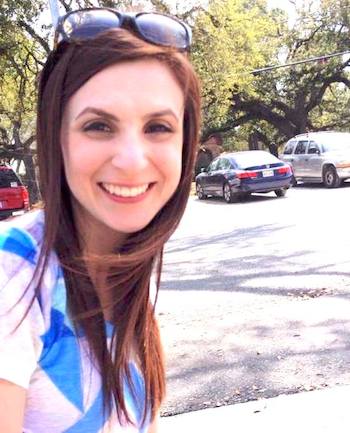 Hi! I'm Elizabeth, and I currently reside in the Greater New Orleans area.
I grew up in Metairie, Louisiana, graduated from Loyola University New Orleans, lived in Texas for several years and am now back in my hometown. My background is in PR and marketing, and I have a deep affection for details and design.
Somewhere along the way, friends and family began asking me for style and decorating advice, and I've been more than happy to share! After purchasing and renovating my great aunt's 1950's bungalow in 2013, I discovered a deeper love for home and decor (which I'm pretty sure I got from my mom.)
I'm a storyteller at heart with an appreciation for classic style and a penchant for bright and cozy interiors. I love creating spaces that are as purposeful and inviting as they are beautiful. I love products and inspiration that spark joy and help simplify so we can be intentional with our time. I love sharing what I know with others.
ElizabethAshleigh.com is where I write on the topics of home, decor, style, food, and travel. You'll also get a glimpse inside my #metairiebungalow and even see some of the flawed pieces and mess I'm learning to embrace because yes, perfection is overrated and exhausting.
I'm big on family and intimate gatherings, the best kind of classics (stripes, old movies, and Coca Cola always!), meaningful traditions and details, pops of pink, simple joys, Disney trips, the beach, palm trees, pineapples, and inviting spaces made better only by the hearts and lives that dwell within its walls.
I believe in loving big and loving well and that the joy is absolutely in the journey.
This blog is my happy place, and I am so grateful to welcome you here!
Warmly,
Elizabeth

Speak life. Spark joy. Love big.