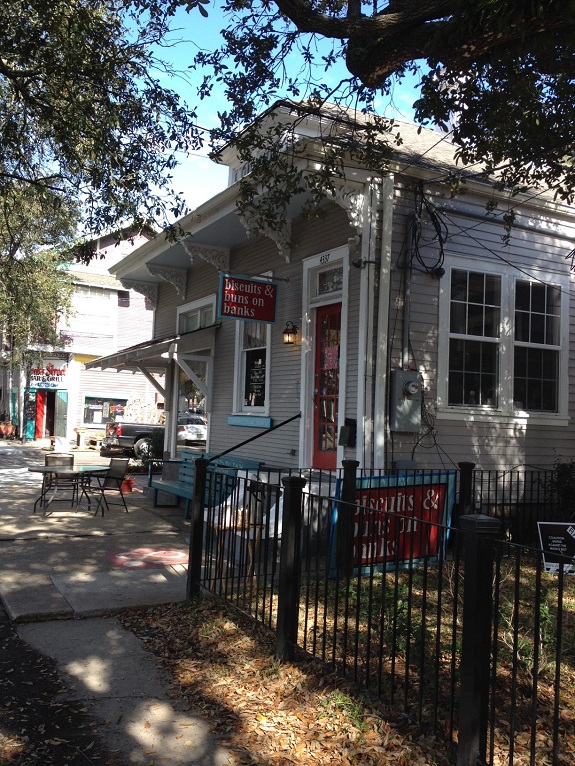 It's been a while since I posted a Local Fare piece, but I'm happy to share this one with you today!
Today, we're visiting Biscuits & Buns on Banks, a charming little place located in the heart of Mid City, serving 'creatively comfort food in a neighborhood setting'.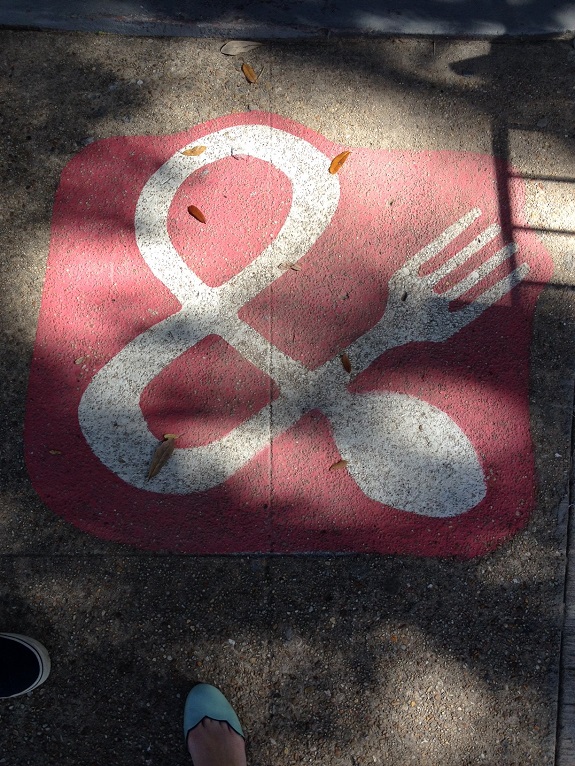 Park along the street and enjoy a short walk to the door of Biscuits & Buns nestled on the corner of Banks and S Alexander streets.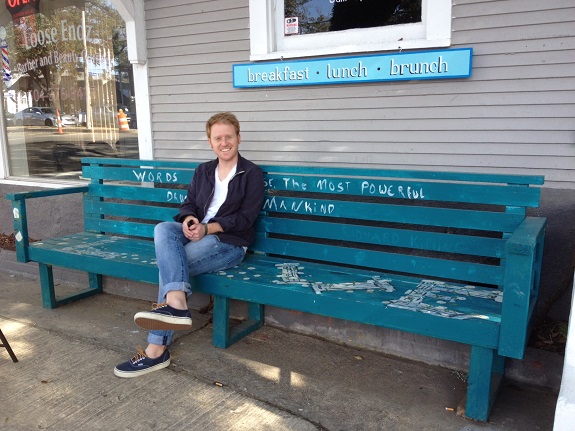 Should there be a wait, a cute bench is just outside with ample room for you and your crew. Inside you'll find an eclectic space that's still so perfectly New Orleans. Painted murals and artwork adorn walls and doors, and on this particular visit, there was a welcoming "barista" at the coffee bar in the front of this shotgun eatery who greeted us as we walked in.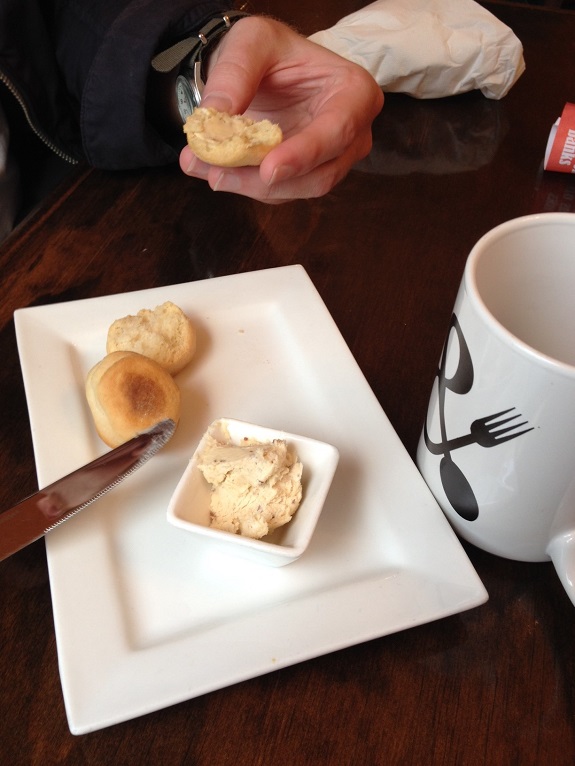 Once seated, someone on the B&B staff will bring out a small sampling of what's to come. (The mini biscuits and nutty spread were a nice surprise!) And if you crave a strong brew, bottomless coffee is available for just $2.50.
Grilled brie and blueberry compote over waffles, shrimp etouffee over a house made herb biscuit, and Jamaican jerk chicken are just a few of the options you can expect to find on the menu; or you can do as I did and go the traditional route.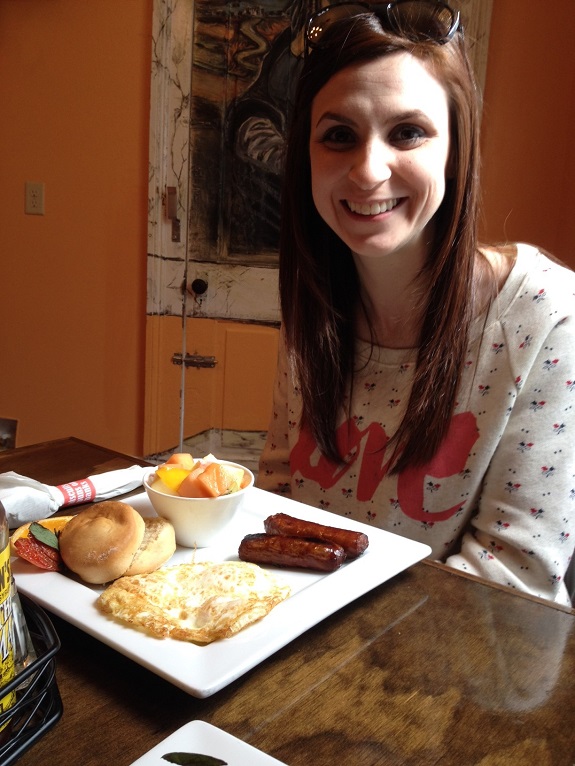 Three eggs over medium with sausage, a biscuit, and fruit. Perfectly prepared and delicious! Next time, I think I'll be more adventurous on my meal choice.
If you're looking for breakfast or brunch in the neighborhood, Biscuits & Buns on Banks is worth checking out!
Biscuits & Buns on Banks
4337 Banks Street
New Orleans, LA 70119
504.273.4600
{ 0 comments }