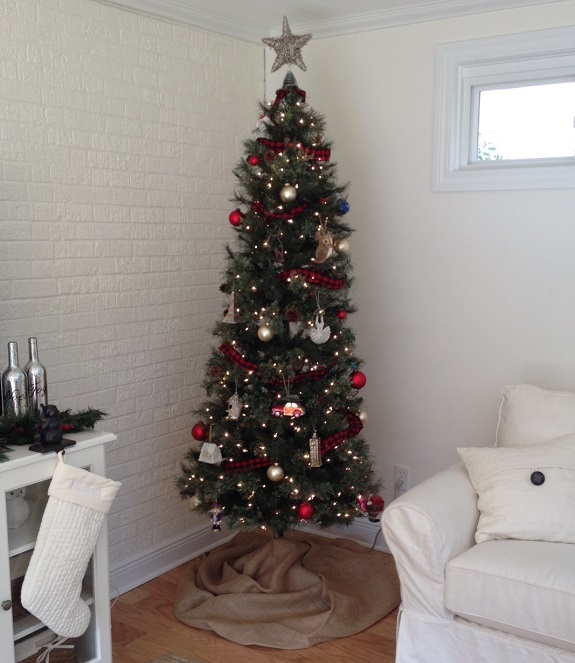 Christmastime is here, and my heart is bursting with excitement for this season. The tree has been trimmed, the stockings hung, and our (my sister and mine's) elf, Clarence, is here again.
There is so much to be grateful for and so much good that has come this year, even in the midst of challenges and change. I don't know if turning 30 has something to do with it, or maybe it was getting real with myself and getting back to my core this year, but I feel like I'm finally coming into my own.
I don't have all the answers, and I don't need to. I simply need to trust. Something that's stuck with me (compliments of Bob Goff) is this – sometimes God simply wants us to answer the questions of what it is He's made us to love, what captures our attention, and what feeds the deep indescribable need of our souls to experience the richness of the world He made, and then go do that with Him. That's awesome. That's a God and Father who loves us deeply. That's the simplest way to making things happen. Daily taking action to do the things I love. Going on adventures. I can't see the whole picture, but I'm trusting Him and giving thanks through it all. He is good.
Life is a beautiful thing when we are living from a place of gratitude. When we do that, what we have is enough and we are free to live fully and love freely. And that makes all the difference. I think that's what God wants for us, too. To simply live with grateful hearts, loving Him and loving others.
That's one of the reasons I love the holiday season! Love seems to be in full force, and I get excited when I see love in action. Families getting together and loving on one another. People looking out for their neighbors through community service, giving of their time and resources. Complete strangers suddenly more engaged with one another. Something about the season inspires us to love in extravagant ways. Can you imagine how awesome it would be if we loved with that intensity all year long?!
All this love and gratitude is bubbling up on the inside of me and I just want to let it all out. This December and holiday season, I'm slowing down to be present. I'm loving people the best way I can. I'm going on adventures and soaking up the wonder and merriment of Christmas. I'm enjoying the blessings in front of me and spending my time making memories. I'm putting the busy on pause to fully engage in worship, giving thanks for the greatest Love the world ever did receive – Jesus.
This is how much God loved the world: He gave his Son, his one and only Son. And this is why: so that no one need be destroyed; by believing in him, anyone can have a whole and lasting life. John 3:16
Here's to a very merry December and a happy holiday season!
{ 0 comments }