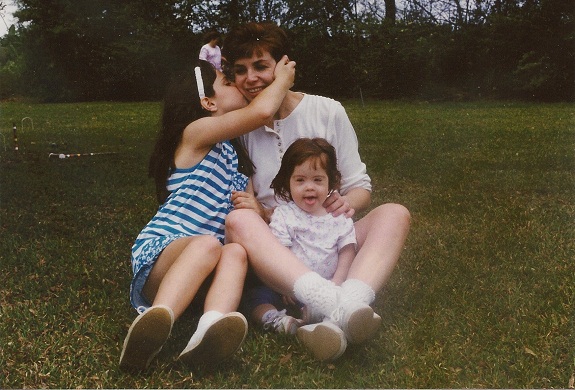 Remembering my mom today as mothers all across the globe are celebrated. She passed away when I was 14, but not a day goes by that I don't think about her and miss her with my whole heart. My mom taught me to love unconditionally, to work hard for the things that matter, to enjoy dressing up and being a lady, to appreciate the little things and not grow up too quickly, and to pursue the One who created me. She also made me want to be a mom, and I still can't wait for those days to come!
Today's photo is of  my mom, sister and me at a picnic in the early '90s.
Happy Mother's Day to all you moms and moms-to-be! Your love and care mean the world to us, and nothing you do ever goes unnoticed.
{ 0 comments }