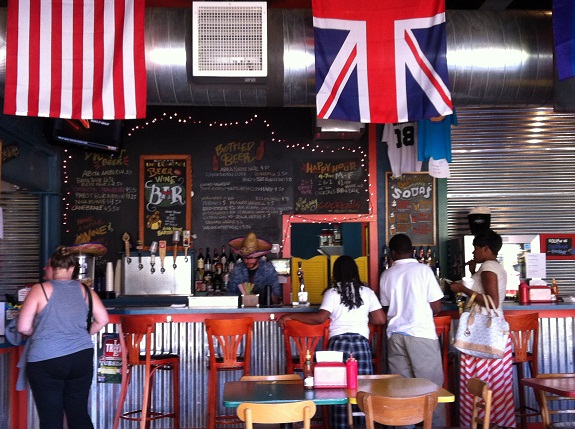 Morning, y'all! I am so excited to introduce you to a new series on EA – Local Fare. Some of my friends back in Texas and across the miles have asked that I share a bit of local flavor and style with them now that I'm back in New Orleans. I am completely on board with this idea and think it will be fun to share some of my favorite spots in and around the city. Some you may recognize and others you may not, but each place that I share here will be one that I love and recommend to you.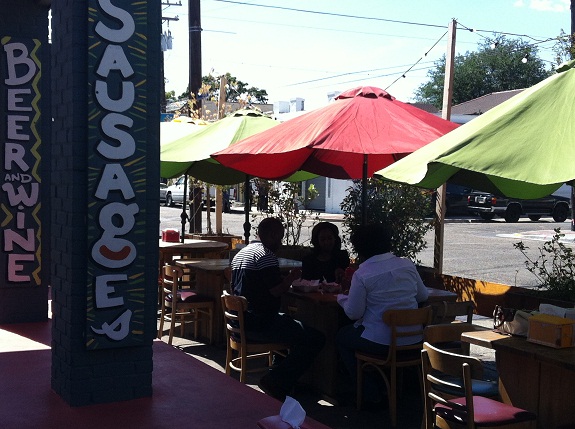 First stop in today's Local Fare is Dat Dog. An old garage turned eatery, Dat Dog offers diners an eclectic, laid-back vibe, serving up gourmet sausages & wieners with your choice of toppings and an optional side order of fries. This is a place I had been wanting to check out since moving back to New Orleans in February. When you hear the owner was the "Hot Dog King of the UK" and is now known as the "Hot Dog King of New Orleans", you know this is one place you just have to check out for yourself.
I had the pleasure of enjoying  a late lunch here earlier this week for the first time with a friend, and let me tell you, it was delicious. Since it was an odd time, the crowd wasn't too bad when we arrived, but it did increase throughout our meal.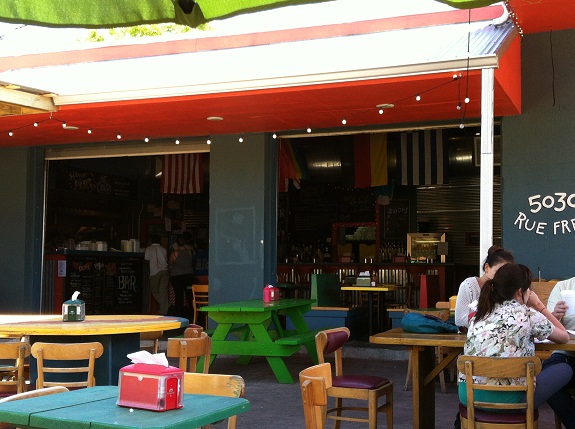 Menu options include everything from German smoked Bratwurst to alligator sausage, and there's even a veggie option for those who stick to a no-meat diet.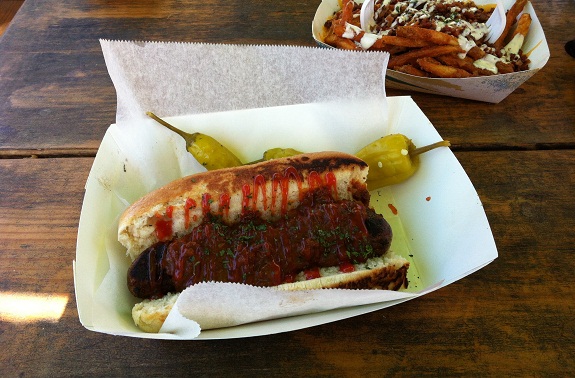 I went with a savory Italian sausage topped with chili and ketchup on a sweet bun and a side order of Cheddar Bacon Ranch Fries, which I split with my friend. No regrets at all on this decision.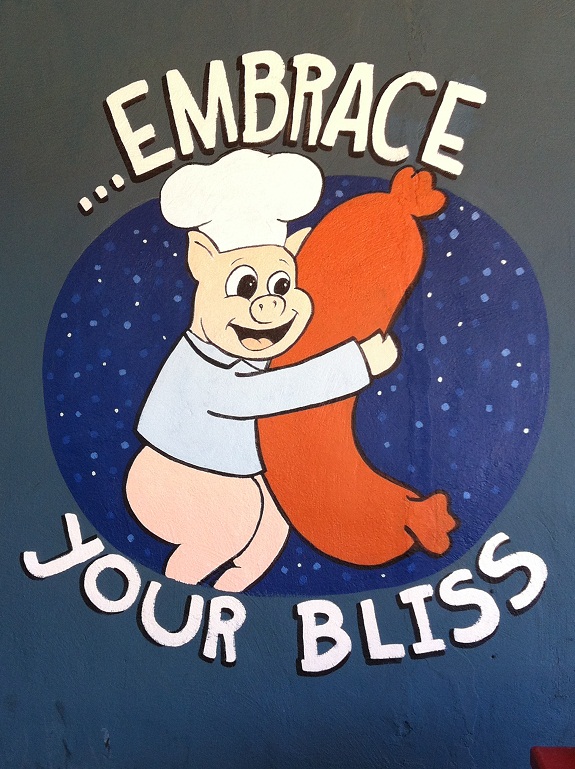 Dat Dog is located in the revitalized Freret Street Corridor and is a must for any hot dog lover.
Hungry yet? Have you been?
Dat Dog
5030 Rue Freret
New Orleans, LA 70115
504.889.6883
{ 0 comments }