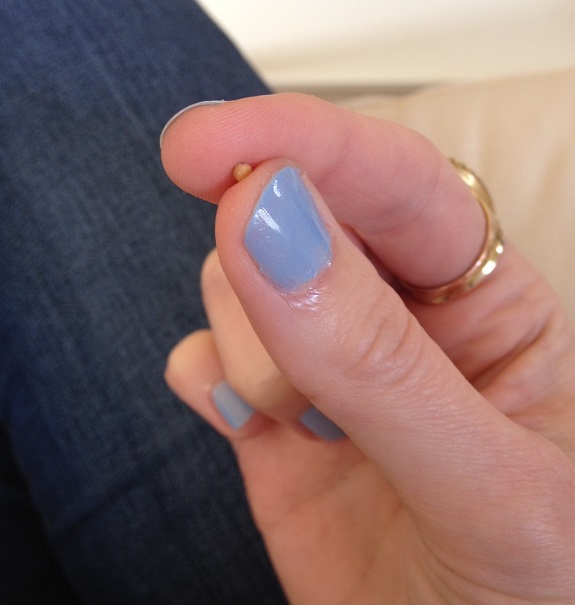 Assuredly, I say to you, if you have faith as a mustard seed, you will say to this mountain, 'Move from here to there,' and it will move; and nothing will be impossible for you. Matthew 17:20

My faith hasn't always been as strong as it could be. Yet, this year I know God is calling me to increase my faith. To dive deeper into His Word and grab hold of the promises there and truly believe that anything is possible. To believe that the impossible is possible.
It can be a challenge in itself to stay strong in faith when trouble and obstacles get in our way. My initial thought in these times has too often been discouragement and fear and negative thinking, but those responses fuel from ideas that are completely contrary to what God's Word tells me.
Jesus says when we have faith as a mustard seed (faith without doubt or unbelief) we can say to a mountain (any obstacle or challenge that stands in our way) to move and it will. Nothing will be impossible for us!
That's powerful faith. That's the kind of faith I want. What about you? It takes effort on our part. Each of us has been given a measure of faith (Romans 12:3), but for it to grow, we need to be seeking God and spending time in the Word. Implanting the Word in our hearts and minds strengthens our faith to the point where we can speak confidently to our circumstances knowing the truth and applying it in our lives! Knowing nothing is beyond the power of God. Nothing is impossible with God, friends. Nothing. If we have faith as small as a mustard seed, even the impossible is possible. Believe it.
That photo above is me holding a mustard seed. Y'all, this verse has been on my heart for weeks and is a daily reminder of the power of faith. Until recently, I hadn't seen a mustard seed in real life, but I wanted a tangible visual for this one. A mustard seed seems small to the human eye yet with proper care it grows into a strong mustard plant that can break through mountains. I want faith that moves mountains. Don't you?
So dive into His Word. Fill up on the truth and watch your faith grow, for faith comes from hearing and hearing by the Word of God. Romans 10:17. And when those mountains stand in your way, speak confidently to your mountain and watch it move. He is faithful.
{ 1 comment }