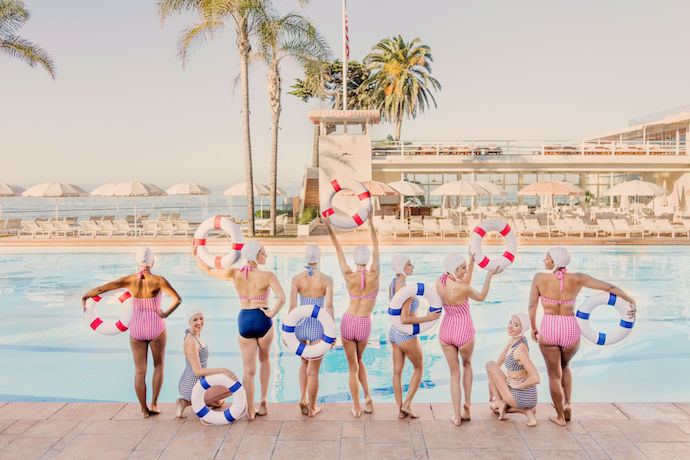 I'm currently in the market for artwork for the master bedroom and am considering a couple pieces from one of my favorite photographers, Gray Malin.
If you're not familiar with Gray's work, let me tell you – his photography is comprised of some of the most beautiful images you'll ever see. Colorful and stunning with incredible views and playful ideas, they quickly excite and spark joy.
This week I found myself swooning over one of his latest collections: Gray Malin at the Coral Casino. To sum up Gray's inspiration for this collection – the series pays homage to the splendor of a timeless day spent at the Coral Casino Beach and Cabana Club, evoking a 1960's resort lifestyle that takes you to the poolside glamour of yesteryear. If you can appreciate that as much as I do, you will love this collection.
Here are just a few of the images, but you can view the full collection and see a fun behind-the-scenes video here.