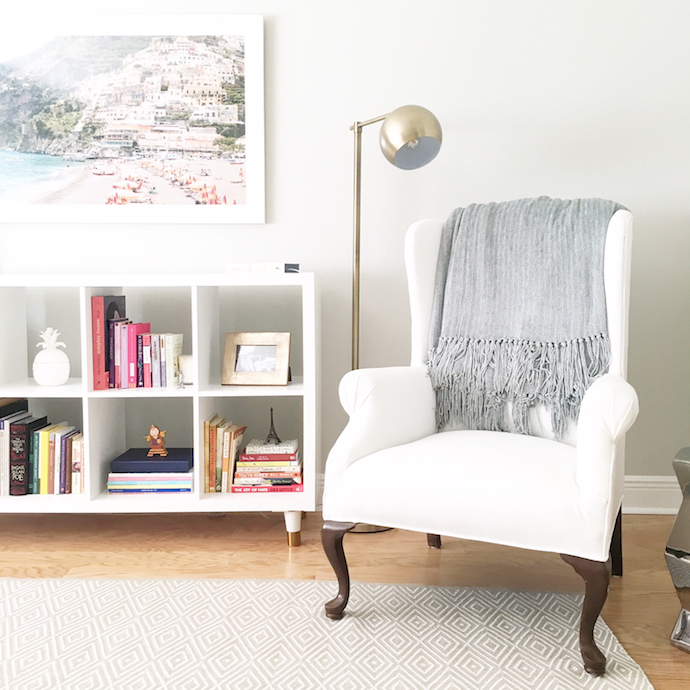 Hi, friend! I hope wherever you are, your weekend is off to a pleasant start. I am in the middle of a long weekend, which is proving to be wonderful, despite staying put in my hometown instead of traveling as I initially planned to. I am very much enjoying the time off.
How do you spend your Saturday mornings? Breakfast with family? A trip to the Farmers Market? Brunching? Lounging? Yard work? If I'm not working on a Saturday, I like to enjoy a big (i.e. different from the usual) breakfast – biscuits, sausage or bacon, eggs, or maybe even pancakes or waffles. Having the luxury to lounge about and soak up some quiet time at home is one of my favorite things. Anyway, lets catch up!
This past month has been full of excitement. There have been hurricanes and flooding and fires, and the devastation has hit very close to home. I lived in Texas for several years, and my dad and sister are still there and remained in the Houston area during Harvey. Thankfully they are safe and their homes spared, but so many others (some friends there, too) are dealing with the aftermath of flooding and storm damage. Then came Irma, and now our Florida neighbors and friends are dealing with the same devastation. As someone whose home was once flooded and who dealt with the aftermath of Hurricane Katrina, I know all too well that these storms change things and we lose things that cannot be replaced. The good news is there is hope! It has been amazing to see the helpers and heroes and communities pull together to help and serve those in need. It will take months to recover and rebuild, but there is strength in community.
A family friend and professional painter is coming over this morning to check out the master bedroom because… it's time to paint! Remember me mentioning a bedroom update? Currently my room is a light blue (and I've loved it for four years!), but I'm ready to bring it back to some kind of white, and I've narrowed it down to three colors. More on that later.
Fall. We are less than one week away from the official start of the season, but Fall is already in the air. We had a mini cold front roll through that stayed around for about a week (later, humidity!), and now there are talks about a colder fall and winter in New Orleans (cue happy dance!). I'm not a coffee drinker, but have PSLs returned? I'm already thinking hot chocolate and beignets over here. Pumpkins and foliage and sweater weather are the best, which is probably why Fall is my favorite season. My favorite TV shows return for an all-new season, and people are starting to talk about the holidays! Okay, I may be getting too ahead of myself here, but can you blame me? This time of year is simply the best.
Emily Ley recently released her new Daily and Weekly Simplified Planners for 2018. I decided on the Gold Dot Daily for next year and love it! One of my favorite features  of the new planner is the stickers. So fun! The Simplified Planner has been my go-to planner for several years now, and I'm certain I'm sold on it for life. It's minimal in design, has a super clean layout, and is easy to use. All holidays are listed. There is a full calendar spread for each month. It's a great tool to have. Emily also provides awesome tips on how to use and make the most of your planner (including the option for cute accessories that are available in her shop) and has built an incredible community in the process. If you haven't already, check out the new planners. They are gorgeous! P.S. If you are interested in one of the Weeklies, more will be available in November, so mark your calendar.
Happy weekend!
xo,
Elizabeth