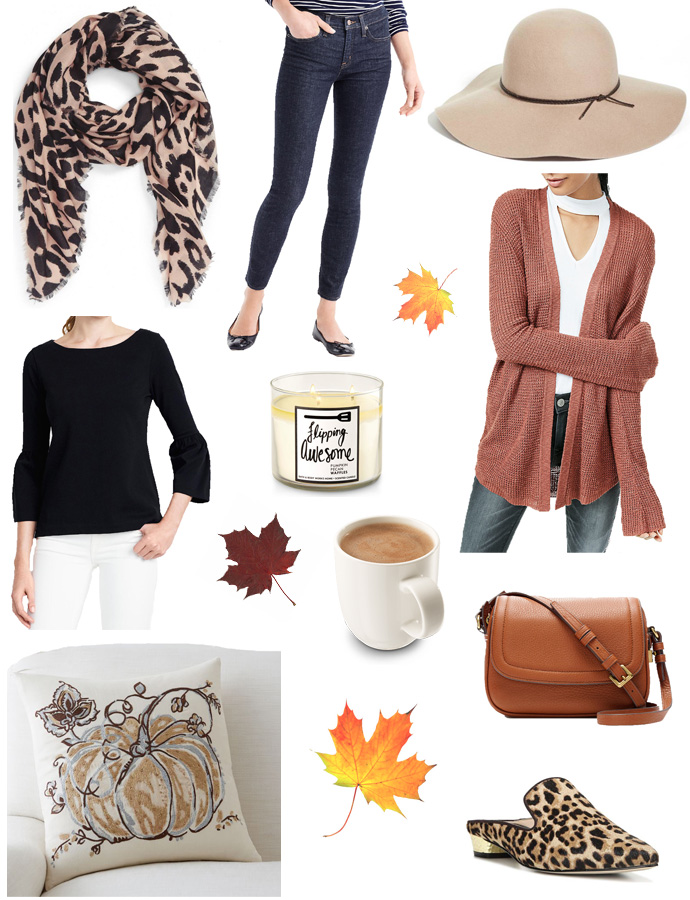 With August nearing its end and school back in session, I am craving fall like nothing else. Honestly, once July 4th is done, I become anxious for the season and all its golden splendor. The crisp, cool air that warrants a cute sweater or scarf and affirms that it's officially okay to have that hot cocoa. The happy pumpkins on doorsteps and porches. Decorated business doors and windows that celebrate with warm colors and gilded accents, and only heighten your excitement. Fall brings its own kind of magic.
Today, I'm sharing a few items I'm eyeing for the season.
I've already purchased the pumpkin pillow cover, and it is even more beautiful in person! This will be going in my sunroom. I also snagged the leopard scarf (a great neutral for fall!), the black bell sleeve top, and the bell sleeve cardigan (love the color so much!).
What styles and decor are on your radar for fall?
Shop the post:
leopard scarf / classic jeans / wool hat / bell sleeve top / 3-wick candle / bell sleeve cover-up / gilded pumpkin pillow / Signet flap bag / leopard mules